A Team That Helps You Achieve
The Key Property Group offers you a wide range of advisory, transactional and valuation services to help you achieve your desired result.  Contact us now or follow the links below to find out more on how we can assist
KEY PROPERTY GROUP 



The Key Property Group of companies'
offers a broad range of property asset services,
providing our clients with turnkey solutions
and proven performance.

Key Property Group Real Estate is a comprehensive Real Estate service specialising in both residential and land sales. Established in 1997, David Purtle is the Founder and CEO of Key Property Group. David, and his wife Louise, have developed and sold Harrington Gardens, a residential subdivision of 100 lots including both Vacant Land and House and Land Packages.

Key Property Group Biobanking is your complete Biobanking solution. Visit our Biobanking site to see how we can work with you to achieve the best result.  From initial consultation through to maintaining your Biobanking site in the future, Key Property Group covers it all.

Valuator specialises in Valuation, Advisory and Transaction engagements which range from the seemingly simple, to the unquestionably complex, in the small to medium enterprise (SME) business sector.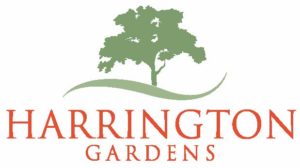 Marketing & sale of the Harrington Gardens residential subdivision.  A land subdivision of 150 residential lots. Harrington Gardens Estate is only minutes away from Narellan Town Centre, tucked into a quiet corner at the intersection of Camden Valley Way and the Northern Road. A well designed development offering modern living and facilities.  All land in the current stages have been sold.

David and Louise Purtle head a professional team of qualified and experienced staff to assist you in many Auction and Valuation services. They cover all areas and are happy to discuss your individual needs.
Auction Services include, but not limited to • Asset Sales • Real Estate Sales
•  Clearing Sales
Valuation Services include, but not limited to • Business Valuations • Real Estate Valuations •  Plant & Equipment Valuations
•  Collectable Vehicle Valuations.
Are you ready to find out how we can help you succeed?
Simply email us with your enquiry and one of our advisors will contact you shortly to assist.